Beginner Kids Martial Arts Classes Enrolling In August
At Dark Horse Combat Club we focus heavily on teaching children martial arts in a positive, playful manner. Classes include techniques, physical drills, games, and live training. At our academy, we emphasize not only the fundamental technical elements of martial arts, but also on character development. In each class, our instructors reinforce the value of being helpful, self-disciplined, and respectful–both in and out of the academy.
Our Kids' Program is the perfect way for your child to mature into an adult while learning practical self defense skills. It is also a great way for him or her to make friends, get exercise, and have fun. Our Kids' Martial Arts program will teach your child perseverance–a skill that will extend far beyond the class environment. Though many of our young students compete in tournaments, our program is less focused on the win/lose contest philosophy, and instead emphasizes the development of a hard work ethic, and a positive attitude.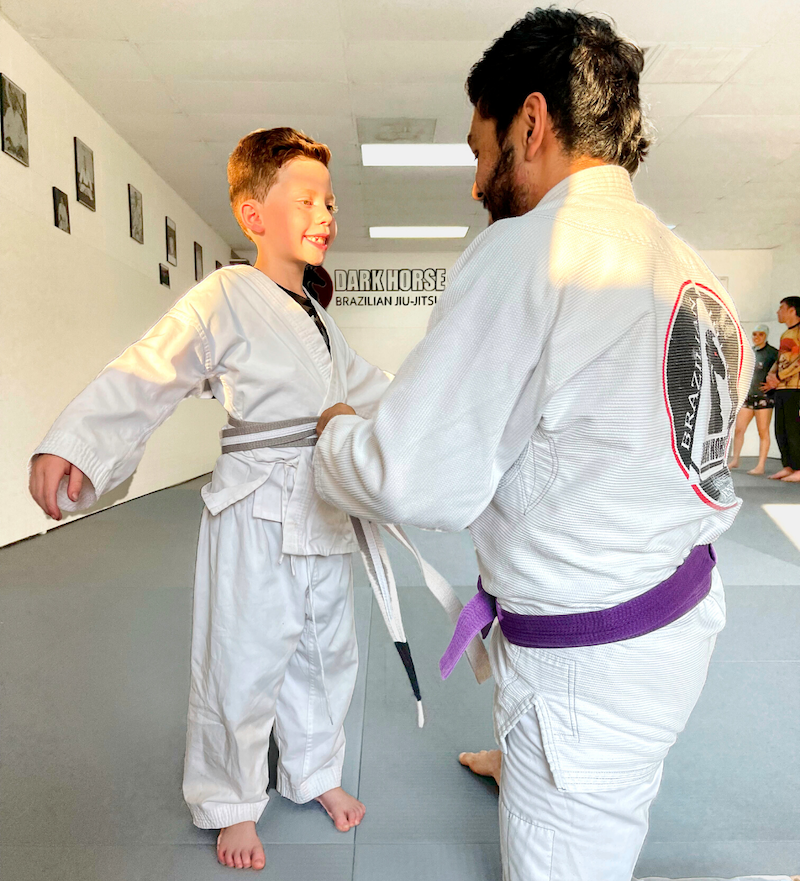 THE RIGHT PATH STARTS WITH KIDS MARTIAL ARTS CLASSES IN DENVER!
The physical skills and attributes your child will develop from the Kids Martial Arts program at Dark Horse Combat Club will continually improve because our system is on-going, not "seasonal" like most sports. Martial Arts doesn't just "stop and start" - it is a continual process of development to build success in all areas of life.
Kids Jiu Jitsu

In our Kids Jiu Jitsu classes we focus on self-defense, speed, and leverage. It is a great anti-bullying program and you'll see your child's confidence soar!
Kids should be 7 years of age or older to participate
Students in our Kids Jiu Jitsu class will learn:

How to speak up for yourself and others with authority
How to stand up for yourself without escalating the situation
The skill of de-escalation itself
Making yourself a poor target for bullies

Our program is based on the Gracie Bullyproof program, the premier program for kids BJJ and anti-bullying.

Kids Judo

Because there are no punches or kicks in Judo, it is the safest contact sport for children under 13! Using throws and grappling, your child will learn strength through discipline and overall physical fitness
Kids should be 7 years of age or older to participate
Our Kids Martial Arts system is about a lifestyle, one that makes kids better people overall - on the mats and off the mats - developing "Champions In Life."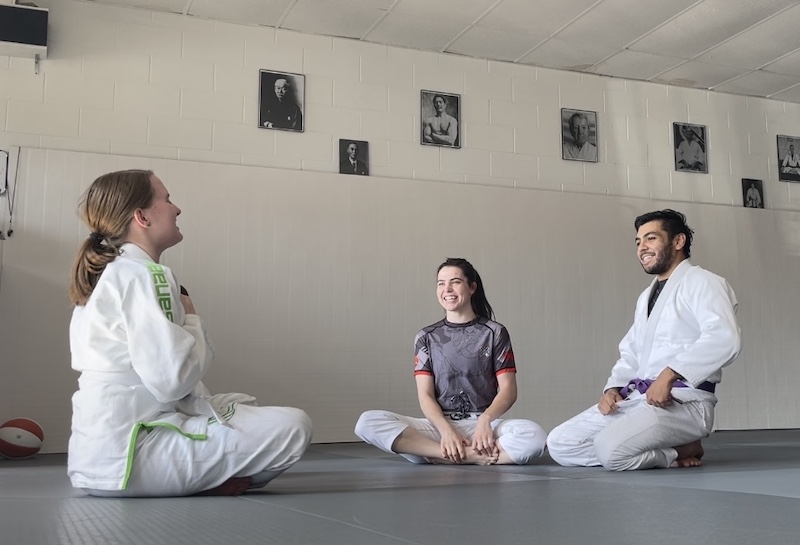 Take a look at what your child will get by being a part of our program:
Better understanding of goal-setting and working towards them
Develop impressive self-defense and bully-prevention skills
Enjoy significant gains in overall fitness
Improve your child's social skills
Enhance self-confidence
And so much more!
A LIFETIME OF BENEFITS AWAIT YOUR CHILD
If you and your child are searching for an exciting way to boost your child's confidence, fitness and self-discipline, you can trust our Kids Martial Arts programs to give you the results you want!
For more information, fill out the short form on the side of the page!